Grants Management | AMPLIFUND
The JWB implementation team has been busy collaborating with AMPLIFUND on the new system setup, procedure and process reviews, and internal training. We are pleased to announce that March 8, 2021, has been established as our implementation Go-Live date!!
All current budgets and YTD Reimbursement information for FY21 will be transferred from GEMS into AMPLIFUND. Please note important dates emphasized under Latest News & Updates, below.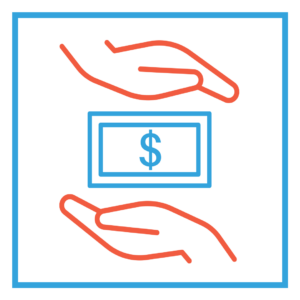 Latest News & Updates
The mandatory Amplifund Recipient Training sessions, will begin next week, on February 22, 2021. If you did not receive registration options, or if you are experiencing difficulty registering, please contact Provider Support, using the email below.
Budget Amendments
January 29, 2021: Final day to have budget amendments approved in GEMS

Note: Budget Amendments in process or begun in GEMS after this date will not be transferred to AMPLIFUND or processed
March 8, 2021: Next availability to process budget amendments (in AMPLIFUND)
Reimbursements
February 23, 2021 (Tuesday): Final day to have reimbursement submitted in GEMS.  Submittal by this day will ensure payment on March 5, 2021 (Friday)

Note: This date replaces the original contract reimbursement date, February 26, 2021
Note: Reimbursements started in GEMS after this date will not be transferred to AMPLIFUND or processed
March 8, 2021: Next availability to process reimbursements (in AMPLIFUND)

Note: On this date you will resume your existing contracted reimbursement schedule
JWB Contact Information
Pete Shaw, Software & Data Delivery Manager
Provider Support Information
Grants and Financial Management Support | Email
Grants Management Trainings
Grants Management Forms & Information