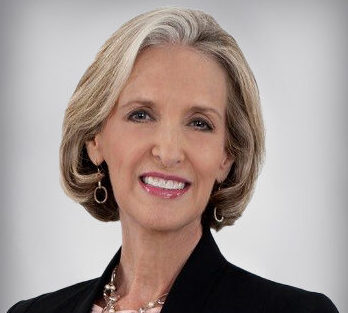 Laura Krueger Brock, CPA/CFF, CFE
Chief Financial Officer
727.453.5643
Laura Krueger Brock serves as Chief Financial Offer for the Juvenile Welfare Board of Pinellas County (JWB), and is responsible for ensuring the development and use of sound fiscal, budget, and contract policies and practices that support the mission and activities of JWB.  She provides forecasting, development, analysis, and oversight of the annual budget, working closely with the JWB Board and Pinellas County Tax Collector's Office to project and establish ad valorem revenues and millage rates, and coordinate the annual TRIM (Truth in Millage) public hearings in compliance with Florida Statutes.
Ms. Brock directs the work of professional staff engaged in budget, accounting, and program finance, ensuring that internal controls are in place to safeguard JWB's financial assets and investments. Under her leadership, JWB was awarded with the prestigious Certificate of Achievement for Excellence in Financial Reporting Award by the Government Finance Officers Association for its Comprehensive Annual Financial Report for fiscal year ended September 30, 2019; this is the highest form of recognition in the area of governmental accounting and financial reporting.
With more than 40 years' professional experience, Ms. Brock joined JWB from Kerkering, Barberio & Co. CPA. In addition, she was a Managing Director at CBIZ-MHM, LLC, and a Partner at Cherry, Bekaert & Holland, LLC. She specializes in audit and accounting with a focus in nonprofits and governmental organizations, as well as forensic accounting and investigations, and is a recognized speaker for the Florida Institute of CPA's on the subject of ethics, fraud, and internal controls.
Ms. Brock is a member of the American Institute of Certified Public Accountants, Florida Institute of Certified Public Accountants (FICPA), Tampa Bay Woman's Society of Certified Public Accountants, Association of Certified Fraud Examiners, Florida Government Finance Officers Association, Clearwater Delta Delta Delta Alumnae Association, Rotary Club of Clearwater East, and St. Jerome Catholic Church. She is a graduate of Leadership Pinellas and served on the Board of Governors at the FICPA and Florida State University College of Business, and as Assistant Governor of Rotary International District 6950. She currently sits on the Program of Accounting Advisory Board for FSU and the Lynn Pippenger School of Accountancy USF Accounting Advisory Council, has received numerous awards to include the Pro Ecclesia et Pontifice Award from Pope Benedict XVI (2008) and FICPA Women to Watch Award (2011), and was a finalist for Tampa Bay Business Journal Business Woman of the Year (2014).
Ms. Brock graduated from St. Petersburg Junior College and Florida State University with her B.S. in Accounting, and she is a Florida Certified Public Accountant, Certified in Financial Forensics, and Certified Fraud Examiner.