The Honorable Bob Dillinger: 20 years of making a difference for children
JWB Communications Team | JWB Communications Team
Dec 14, 2020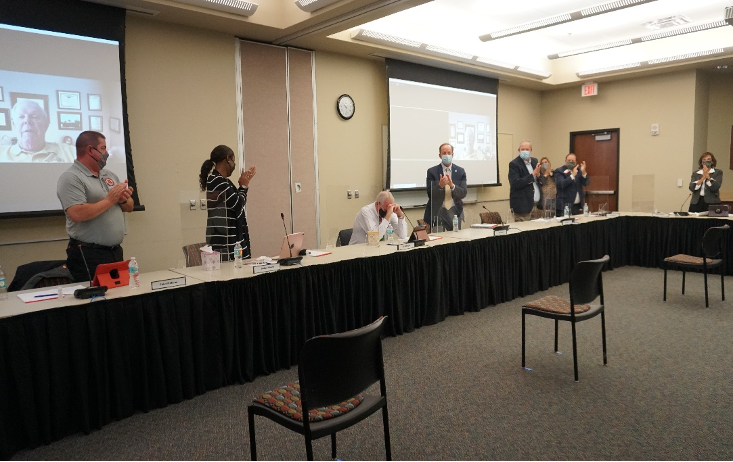 The Juvenile Welfare Board recently recognized The Honorable Bob Dillinger for 20 years of dedicated service to Pinellas County children. The recognition occurred during the monthly JWB Board Meeting on December 10, 2020.
Mr. Dillinger has made it his life's work to fight childhood hunger, to give hope to the vulnerable and underserved, and to keep children and families out of deeper-end services, such as foster care, jails, and mental health institutes.
Together with his wife Kay, they started the Beth Dillinger Foundation and its Nourish to Flourish program, which has provided more than 200,000 meals to feed hungry children. Their Foundation has also awarded dozens of Take Stock in Children scholarships, and their signature clothes closets – in place at the Public Defender's Office, PACE Center for Girls, and Ready for Life – have restored dignity and hope to many.
Although Mr. Dillinger will be leaving our Board, his legacy will live on in the smiles and laughter of our county's children: many will rest better tonight, their tummies full and their futures full of hope!