Babies Should Sleep Flat on Their Backs in a Crib or Bassinet, Local Group Advocates
WTSP 10 Tampa Bay
Jan 30, 2023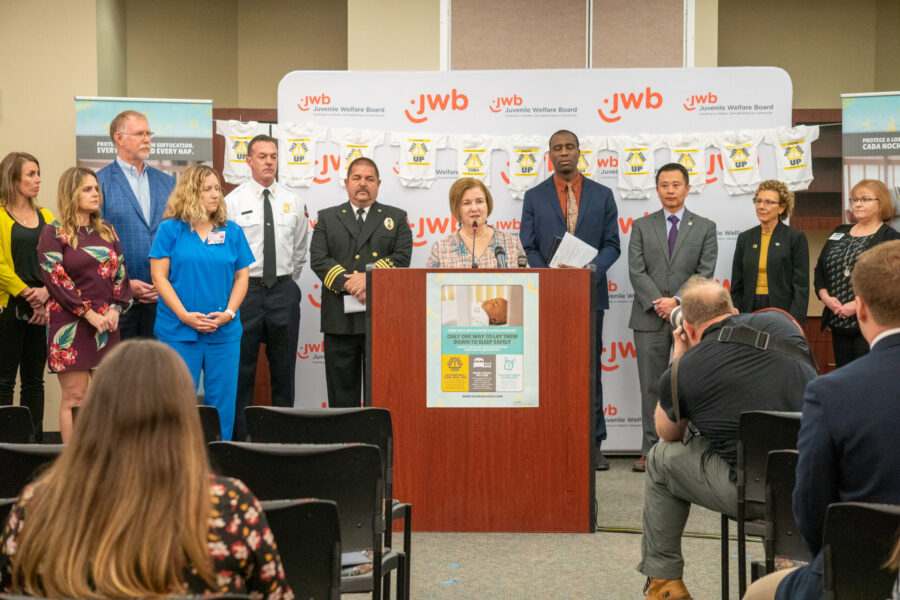 On Monday, January 30, parents gathered at JWB with their little Babies New Year, joining state and local officials to raise awareness and announce the statewide expansion of locally born Sleep Baby Safely.
Dressed in the campaign's Sleep Me This Side Up onesies, these babies represented the more than 7,000 born in Pinellas County each year. The goal is to ensure all babies can celebrate their first birthdays.
Thanks to the leadership and support of the Governor and Florida Legislature, the Florida Department of Health secured funding in this year's budget to expand this proven prevention model to other counties across the state.
Watch the news segment covering this celebration and press event at https://www.wtsp.com/video/news/health/babies-should-sleep-flat-on-their-backs-in-a-crib-or-bassinet-local-group-advocates/67-56efc741-6217-426a-a7a7-aef6c0cfb8f8