Beth Houghton takes the reins at the Juvenile Welfare Board of Pinellas County
Pam Huff | Tampa Bay Business Journal
Nov 08, 2019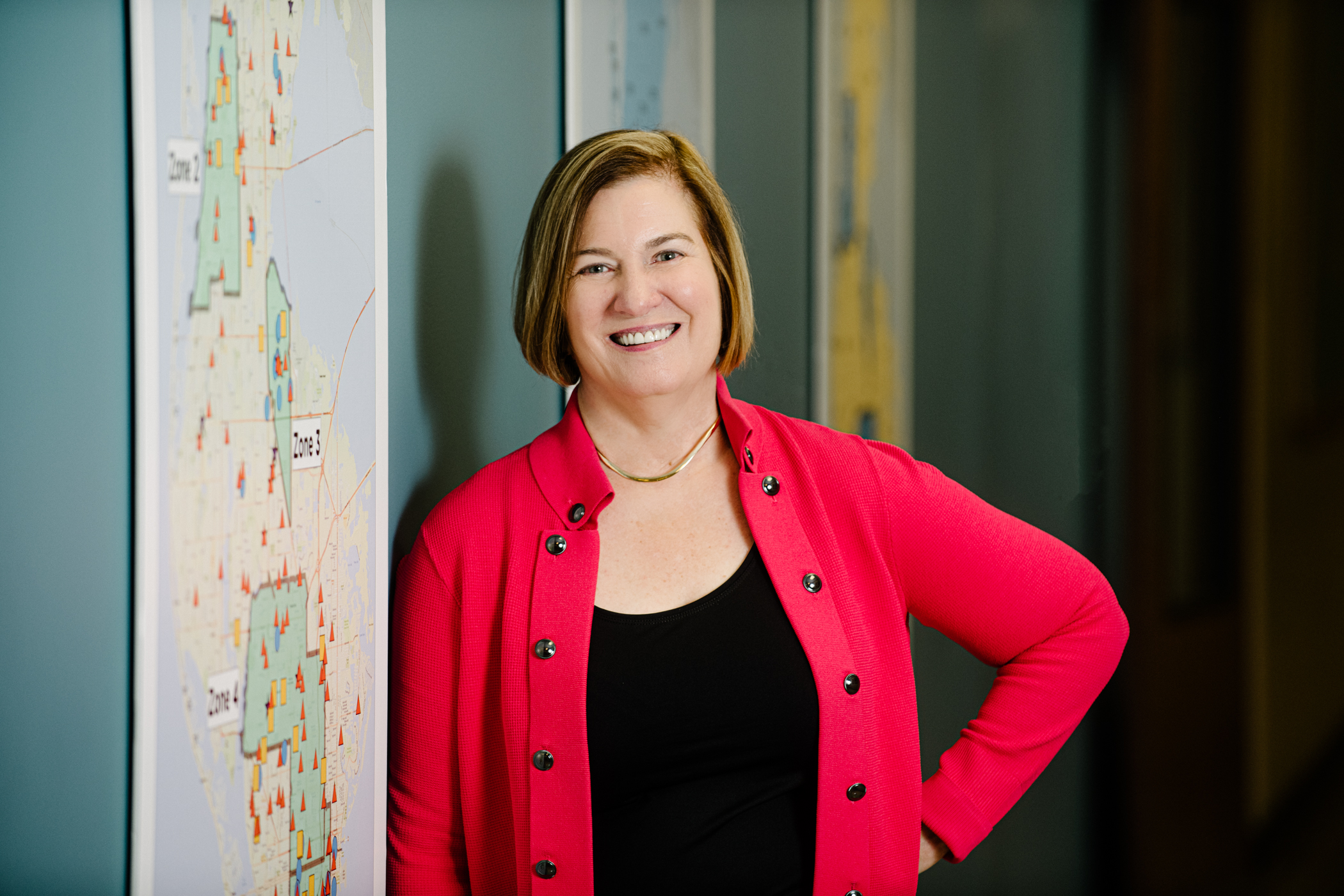 Why Beth is a big deal: Beth Houghton has officially begun her tenure as the new CEO of the Juvenile Welfare Board of Pinellas County. She previously was executive director and then CEO of the St. Petersburg Free Clinic for eight years. There she helped the organization expand to eight food, shelter and health care programs, all which helped thousands of people over the years and guided 400 people toward independent living through shelter services. She also spent 12 years as CFO and general counsel for Johns Hopkins All Children's Hospital in St. Petersburg. In her new role with the JWB, Beth will oversee an annual program and general government budget of $79.3 million and a workforce of 62. She is also tasked with creating strategic partnerships and overseeing programs that benefit Pinellas County children and families. Last year, the JWB invested in 49 nonprofit agencies that delivered 88 programs focused on school readiness, school success, prevention of child abuse and neglect, and strengthening community, according to the organization.
How do you see the JWB working with local businesses? What are some of the best ways to come together? It's probably more with our partners, but there are some ways to work directly for sure. For instance things that connect with our efforts are things like the Lunch Pals program that comes out mostly from the education foundation, either the school or some combo, but is very corporate-supported and encouraged. Those are great ways for kids to have another adult who cares about them and who can just listen to them and affirm them as people. On the other side of it, it gives those adults who might be otherwise kind of sheltered economically an insight into what it means to be a kid in a disadvantaged circumstance. And I see that a lot — we all see what's around us and what we know and it's hopeful to appreciate that a good 40 percent of our kids are in families that are financially on the edge. Others may not see that.
What interested you in taking on this role? I was actually recruited. I was a pretty happy camper where I was but you'd have to ask other people as to why. But children have always been sort of the heart of my heart. That's easy for people to say but it's been truth for me. Having spent 12 years at [Johns Hopkins All Children's Hospital], that spoke to me a great deal, and having children in my own life. Of all of the populations of folks who are disadvantaged and struggle — and there are many — children have always been at the top of the list for me. It's a continuation of the purpose and the mission to focus strictly on children. The possibility of such great impact and the history of great impact for 75 years and the potential for continued impact because of the funds available, that all just made it very exciting to do.
What was it like leaving the clinic? It was sad because I'd put a lot of myself into it and loved the people, the mission, donors and board members. So I won't say there wasn't sadness along with it, but I also felt very good that it's in good hands from the board level to the management level on down. They've had 50 years of operations and only seven of those were with me; they'll do fine.
What are some of your goals with the Juvenile Welfare Board? This year it really is to listen because we're in the third year of a three-year strategic plan. The four major areas of emphasis for that strategic plan are school readiness, school success, strengthening communities and prevention of child abuse and neglect. Then there are other initiatives that we are a part of that are either smaller that we can do given the resources we have or that we're the backbone for community-wide — work like childhood hunger. We're the one that can bring together everybody from the school system to nonprofits and others to work together and have a greater impact. Those are the emphases right now, and it's not to say it's going to be a whole new deal, but it will be a year of gathering new data, from demographics to where kids are who are most at-risk, how many and where, what the gaps are, new data on where we stand within the nation on various indicators of child welfare and then stepping back with the board and looking at where and how we ought to allocate our funds going forward. There will be a million other things going on and things as they arise, but that's really top of my list is to work through that process so that we do the best job we can do for kids and we align that with the community.
Up Close
Name, title: Beth Houghton, CEO of the Juvenile Welfare Board
Education: Bachelor's from Newcomb College of Tulane University in political science and economics; MBA from Tulane University College of Business and JD from Stetson College of Law
Downtime: Reading, travel and family
Favorite book: Anything by Richard Rohr or Marcus Borg, historical fiction or anything by Michal Lewis (most recently "The Undoing Project"), and Malcolm Gladwell (most recently "Talking to Strangers")
Favorite movie: "Magnificent Obsession"
Family life: Married to Scott Wagman for 41 years; three grown children; raising two of three grandsons – 6 and 7 years old. "So our lives include reading and saying prayers each night, homework, swimming, parks, etc."
Music: "The music of my teen years — Carole King, James Taylor, Harry Chapin, Chicago"
To view article by Tampa Bay Business Journal visit: https://www.bizjournals.com/tampabay/news/2019/11/08/beth-houghton-takes-the-reins-at-the-juvenile.html