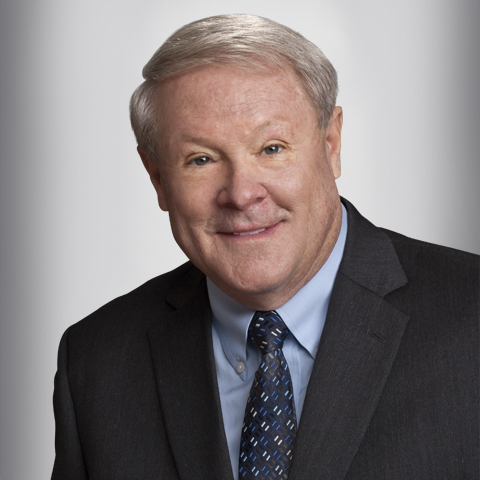 The Honorable Bruce Bartlett
Board Secretary
State Attorney
Sixth Judicial Circuit
Ex-Officio
The  Honorable Bruce Bartlett served as Chief Assistant State Attorney for 28 years until his appointment as State Attorney of the Sixth Judicial Circuit Court by Florida Governor Ron DeSantis on January 21, 2021. In his role as State Attorney, Mr. Bartlett serves in an ex-officio capacity on the Juvenile Welfare Board of Pinellas County.
Mr. Barlett began his career with the Sixth Judicial Circuit State Attorney's Office in 1979, where he rose to Division Director and then to Chief Assistant State Attorney in 1992. In his role as Chief Assistant State Attorney, he directly supervised 170 Assistant State Attorneys in Pinellas and Pasco counties and tried over 200 jury trials involving serious felonies.
During his career spanning four decades, Mr. Bartlett has held numerous professional memberships and received multiple awards. He has been a lecturer at Stetson University, instructor at St. Petersburg College and Pasco-Hernando Community College, and is currently on the Marjory Stoneman Douglas High School Public Safety Commission. He formerly served as Chair of Law Week for the Pinellas County Bar Association, Chair of the Florida Bar Grievance Committee (6-D), Chair of the Judicial Nominating Commission Sixth Judicial Circuit, and member of the Pinellas County Police Athletic League (PAL). He received the Outstanding Professionalism in the Practice of Law Award from the St. Petersburg Bar Association (2007), Richard T. Earle Jr. Barney Masterson Inn of Court Award Demonstrating Highest Degree of Professionalism in the Practice of Law (2004), and Elk Lodge 1224 Prosecutor of the Year (1994).
Born in St. Petersburg, Bruce Bartlett received his Bachelor of Science from the University of South Florida and his Juris Doctor from Stetson University College of Law. He is married with two adult children, and is a lifelong resident of Pinellas County.