Childcare vouchers available for SPC students
Janelle Irwin Taylor | Tampa Bay Newspapers
Oct 10, 2019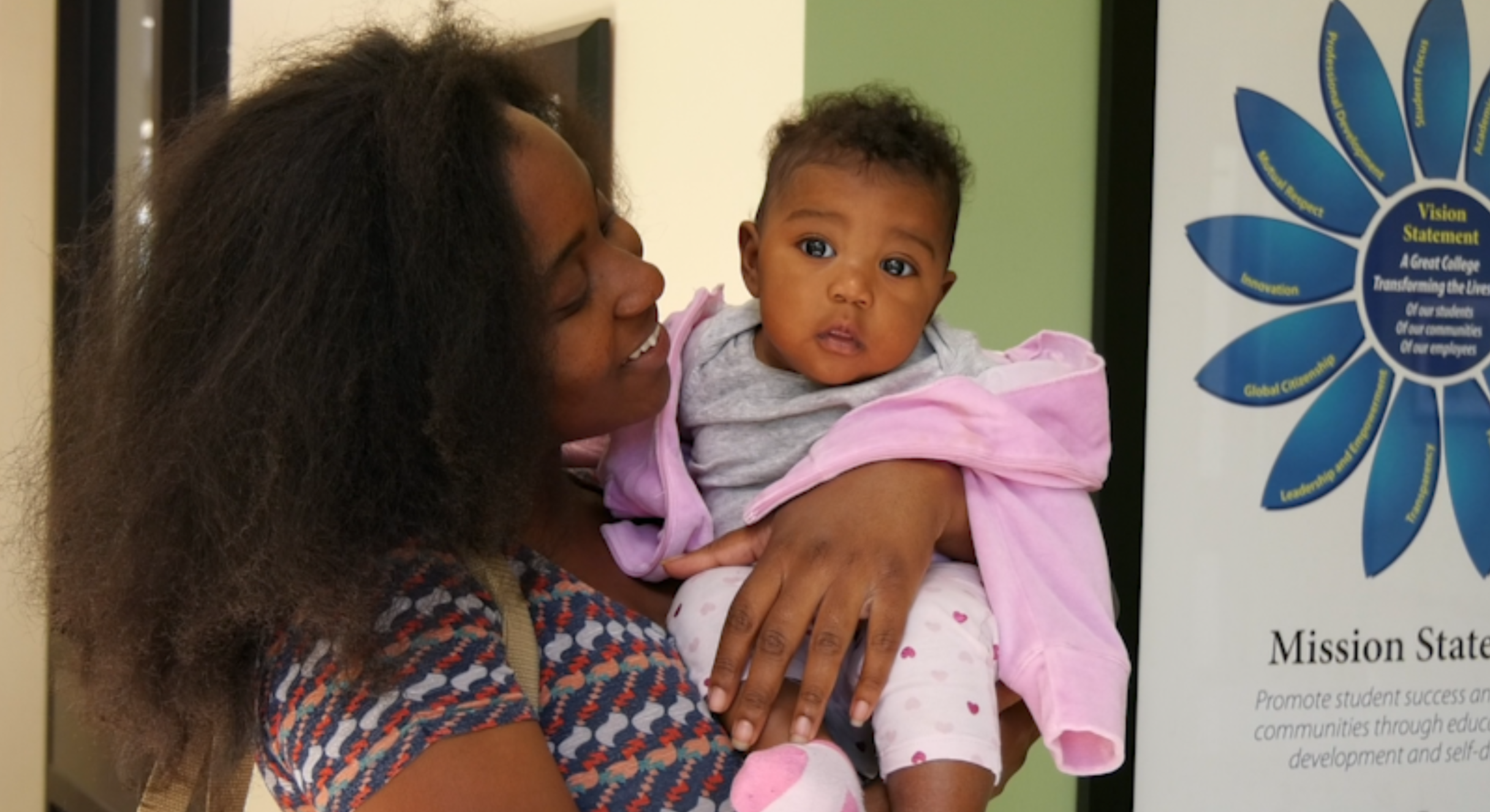 St. Petersburg College has received a grant award of $323,446 from the U.S. Department of Education for the Child Care Access Means Parents in Schools program.
The goal of CCAMPIS is to increase access to affordable childcare and support services for low-income students with children, ultimately helping them persist and complete a postsecondary education.
In a recent survey of SPC students with children, more than 61 percent indicated that access and cost of childcare has significantly impacted their ability to remain in school. The grant, renewable for up to four years, will allow SPC to develop a voucher-based childcare program for low-income (Pell grant-eligible) students.
Working with community partners, such as the Juvenile Welfare Board, Lutheran Family Services Head Start and Early Learning Coalition of Pinellas County, SPC will offer vouchers for local, quality childcare on a sliding fee scale, with priority given to full-time students needing full-time childcare.
First authorized in 1998, the CCAMPIS program grant is housed under the Department of Education's Office of Postsecondary Education. CCAMPIS provides grant awards to colleges who aid low-income student parents with childcare. In 2018, Congress passed a spending package that increased funding for the program to $50 million.
At SPC, the program will serve an estimated 85 students per year through vouchers for local child care services, provided by outsourced contracts with licensed and accredited child care providers near SPC's 11 learning site. The program also includes wrap-around support services, such as career and academic advising, financial literacy and life skills workshops to help students succeed.
To view article by Tampa Bay Newspapers visit: https://www.tbnweekly.com/schools/article_5f9a4978-ea00-11e9-b547-fb36664e5ef8.html