Clearwater Women's Shelter Volunteers Quit after CEO's Zoom "Rant"
Christopher O'Donnell | Tampa Bay Times
Nov 21, 2022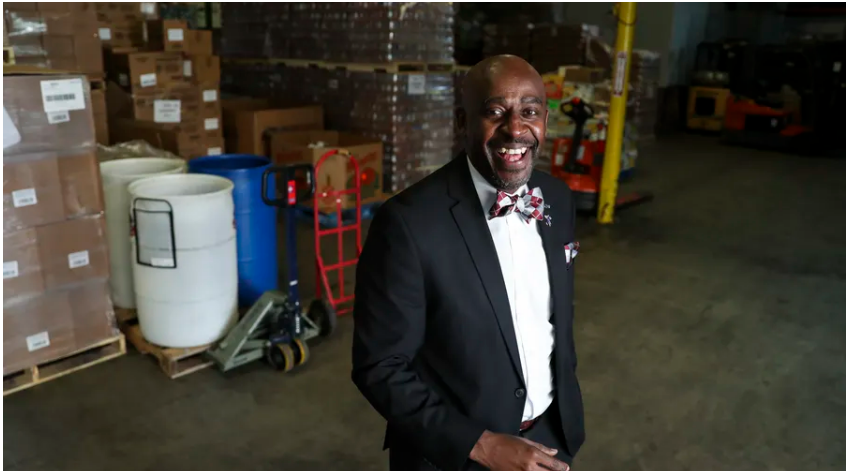 Stacy Myers thought the video call with the CEO and president of Hope Villages of America was to thank her and other volunteers.
They had successfully organized a charity luncheon and raised $72,000 for The Haven, a women's shelter run by Hope Villages of America.
But instead of praise, the Clearwater nonprofit's chief executive officerjoined the Zoom call on Oct. 19 andwent on what some attendees described as a "20-minute rant."
Kirk RaySmith said he should be treated like the "president of a billion dollar company or the sheriff," Myers said, and he repeatedly demanded the committee respect him. Those on the call were baffled and asked him why he was upset. But he ignored them, said Myers, who spoke about the incident with the Tampa Bay Times on Friday.
The call prompted all six members of the volunteer committee to resign. The Clearwater nonprofit's board of directors planned an emergency meeting for Monday night to discuss what happened.
"I've never been spoken to like that," Myers said. "Ever. I was in shock."
In a statement sent Monday from Hope Villages' public relations firm,Smith accused committee members of verbally assaulting the nonprofit's employees and body shaming a woman staffer. He also said the nonprofit has increased its volunteer pool, which has left long-time helpers feeling "unneeded and left grasping for power."
"We were experiencing long-time volunteers pushing boundaries that were out of line," he said in the statement. "There was frustration that we had to hold this group of volunteers responsible since their behavior was unfit."
The issues Smith raised in his statement were not mentioned during the hour-long video call in October with the committee, according to Myers and Devin Pappas, who has served as chair of the Haven advisory committee for the past four years.
Myers said she received an apology from Seema Ramroop, chair of Hope Villages' governing board. Ramroop confirmed that the board planned to meet but declined to comment otherwise.
The nonprofit group's operations include a food bank and a center for women at risk of domestic abuse. It reported raising $11.1 million in contributions and grants in 2018, the most recent tax return available. Smith's salary that year was roughly $117,000.
This isn't the first controversial incident regarding Smith's leadership and management style since he was hired by the nonprofit in late 2016.
In 2019, three former employees sued him and the nonprofit, which was then called Religious Community Services, alleging he made inappropriate comments, verbally abused female staffers and retaliated against them when they complained.
The two sides agreed to a confidential settlement this year, court records show.
In December 2020, the nonprofit lost $400,000 in annual funding for Grace House, the county's largest homeless shelter for families, when the Juvenile Welfare Board of Pinellas County voted to terminate its contract over concerns about finance and management.
The Welfare Board awards property tax revenues to local social service programs. It had previously put Hope Villages on a corrective action plan after a review found the nonprofit did not have background screenings filed for all staff and volunteers, according to a 2020 memo. The review also found high staff turnover, a lack of sound financial practices and two deaths of occupants from suspected overdoses.
Without that money, Grace House closed in July with the nonprofit announcing plans to convert the shelter into affordable housing.
Pappas said she was berated and belittled by Smith on a separate phone call Oct. 12. She believes Smith was angered by comments made at an Oct. 11 committee meeting to review how the charity event went. Some volunteers were unhappy that Hope Villages employees did not help them clean up and that an award normally given to volunteers went to Smith. He was not at that meeting but two of his employees attended.
Under Pappas' leadership, the committee has raised $240,000 for the shelter over the past four years, she said. Pappas doesn't plan to volunteer for the group again while Smith is still in charge.
"It was horrible; it was intimidating," Pappas said of her phone call with Smith.
Read the article at https://www.tampabay.com/news/pinellas/2022/11/21/clearwater-nonprofit-volunteers-quit-ceo-zoom/