DeSantis Announces State Board Members Overseeing District for Walt Disney World
Amber Jo Cooper | Florida's Voice
Feb 28, 2023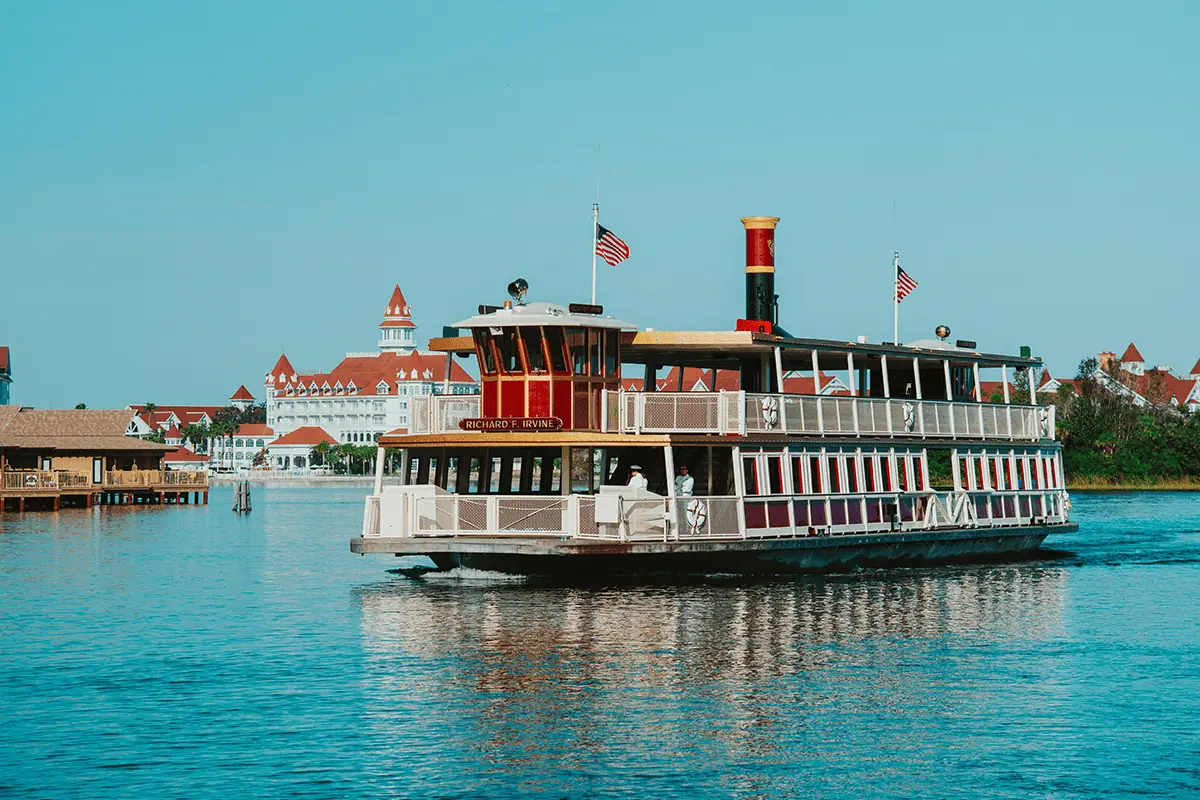 Gov. Ron DeSantis announced appointments to a new state board overseeing the district encompassing Walt Disney World on Monday.
The board includes Martin Garcia, Bridget Ziegler, Brian Aungst, Jr., Mike Sasso and Ron Peri.
"The state of Florida is the new sheriff in town," DeSantis said. "We've created a state control board that is going to be responsible for this area."
DeSantis signed legislation to remake Disney's Reedy Creek board in an effort to ensure that the company's debts are not passed down to local taxpayers.
The district will now be named the Central Florida Tourism Oversight District.
The changes strip Disney of its control over the district, ultimately doing away with many of the company's self-governing powers.
Rep. Fred Hawkins, R-St. Cloud, sponsored the legislation.
The legislation allowed DeSantis to appoint members, who are confirmed by the Senate, to the district's board.
"These are folks who have a variety of experience that I think all are pertinent," said DeSantis.
Martin Garcia will serve as chair of the board. Garcia practiced law from 1981 through 1995 and was a partner in two premier law firms. From 1992 through 1998, he owned and operated a successful private equity investment firm. Since then, he has served as chairman of his own family office and chairman of his family charitable foundation that he founded.
Bridget Ziegler is a mother of three and a member of the Sarasota County School Board. She assumed office in 2014 and was subsequently reelected in 2018 and 2022. She is the director of School Board Programs at the Leadership Institute. Prior to joining Leadership Institute, she worked in the risk and insurance industry for 15 years as a Corporate Risk Consultant with two of the largest global risk and insurance brokerage firms.
Brian Aungst, Jr. is an attorney and shareholder at the law firm of Macfarlane Ferguson & McMullen, P.A. in Clearwater. He recently served as the Chairman of the Pinellas County Commission Redistricting
Committee. He is a gubernatorial appointee and past chairman of the Juvenile Welfare Board of
Pinellas County, and a gubernatorial appointee and Past Chairman of the Sixth Judicial Circuit Judicial Nominating Commission.
Mike Sasso is a lawyer and partner at Sasso & Sasso. He has served as the president of the Seminole County Bar Association, president of the Seminole County Legal Aid Society, president of the Seminole County Inns of Court, and as an elected governor for three terms on the Florida Bar Board of Governors, Young Lawyers Division.
Ron Peri is chairman and CEO of The Gathering USA, a ministry that focuses on areas where faith and culture intersect. He has founded, successfully managed, and grown three companies, while also functioning as a consultant to many international and Fortune 500 companies as well as multiple government agencies.
DeSantis said the board will meet in the coming weeks. He asked the board to look at the compensation for the first responders and give them more compensation for doing a good job.
"There's a board meeting scheduled a week from Wednesday and so they will be in charge during that board meeting. So buckle up, there's a lot to get done," said DeSantis.
Read the article as originally published at https://flvoicenews.com/desantis-announces-state-board-members-overseeing-district-for-walt-disney-world/