Drive-Through Appreciation Event Honors Pinellas County VPK Teachers
JWB Communications
Oct 21, 2020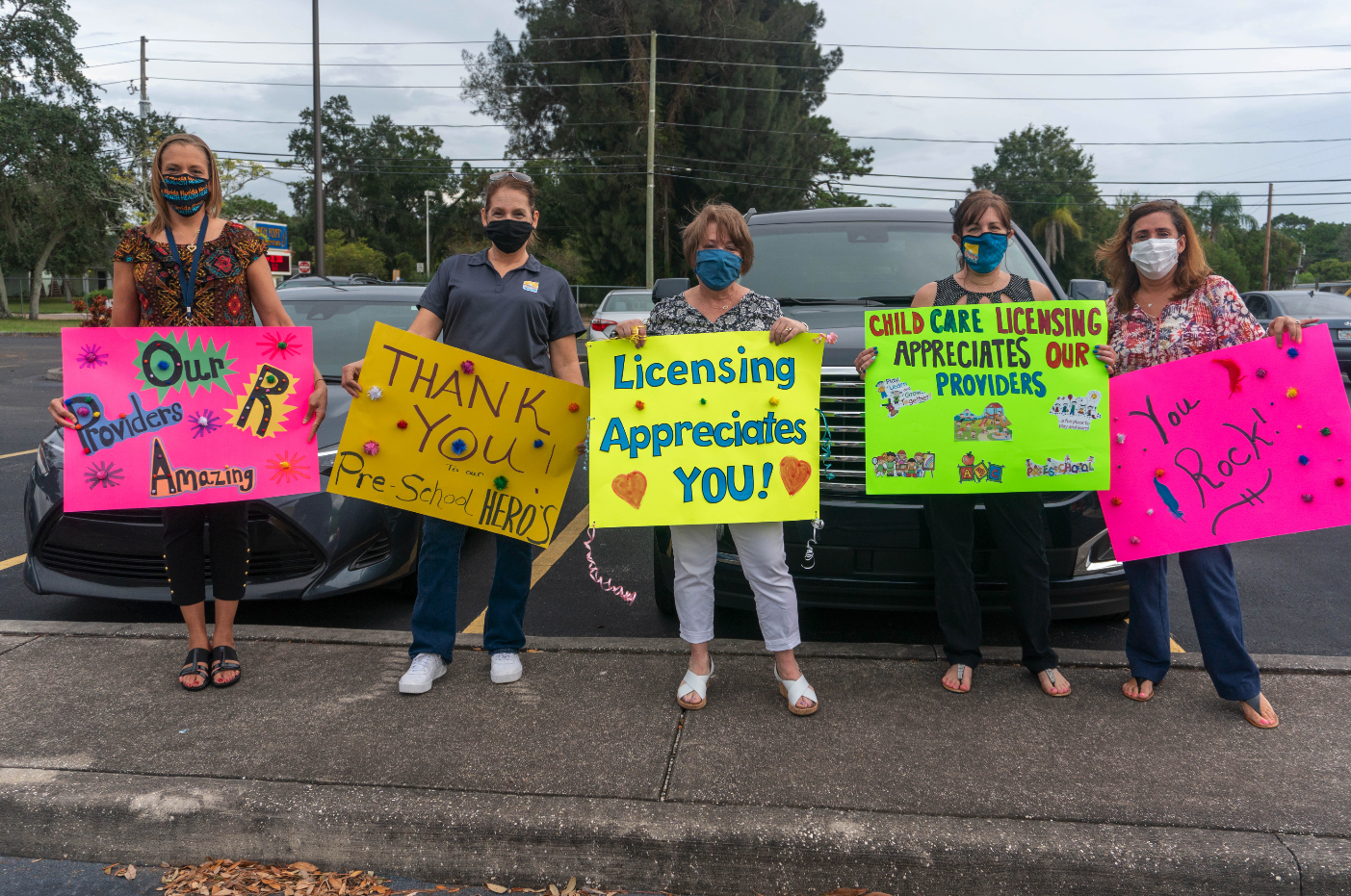 More than 100 Voluntary Pre-Kindergarten (VPK) teachers from across Pinellas County were celebrated during a drive-through appreciation event in their honor. As preschool teachers drove their cars parade-style through the parking lot of High Point Elementary, partners lined up in a show of support, waving signs and cheering them on.
The celebration included book and school supply giveaways, music, and a surprise visit by Raymond, the Tampa Bay Rays mascot. Dozens of partners joined in the festivities to let VPK teachers know that their work is essential and very much appreciated!
The event was spearheaded by the Preschool Kindergarten Partnership and supported by numerous partners, including the Juvenile Welfare Board, Pinellas County Schools, Early Learning Coalition of Pinellas, Florida Department of Education/Office of Early Learning, R'Club Child Care, Lutheran Services Florida Head Start, Pinellas County Licensing Board, St. Petersburg College, USF St. Petersburg Family Study Center, Lakeshore Learning, Florida Association of EYC/Pinellas Chapter, Read Strong Pinellas, and Tampa Bay Rays.
To view the event photo album, visit: https://www.facebook.com/media/set/?vanity=JWBPinellas&set=a.10158969580148586