Foster Care Provider Pulls Out Of Pinellas, Hillsborough, Pasco
D'Ann Lawrence White | The Patch
Nov 04, 2021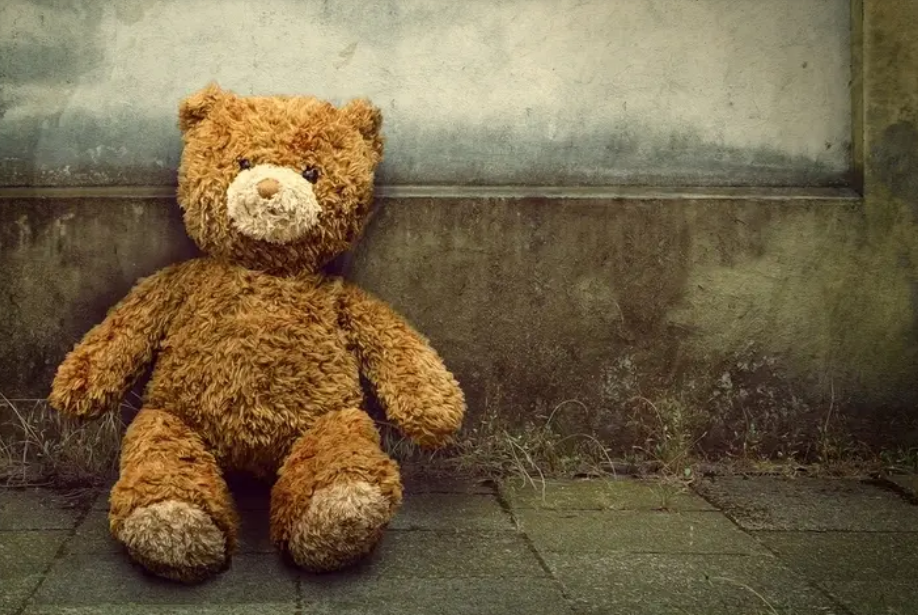 The announcement that the major foster care provider for Pinellas, Hillsborough and Pasco counties will pull out of Tampa Bay has sent county officials scrambling to come up with alternatives for managing their already-overburdened foster care programs.
In a news release issued Monday, the nonprofit Eckerd Connects Community Alternatives Board of Directors said it voted on Oct. 26 to discontinue its contracts with the Florida Department of Children and Families to provide child foster and welfare services in Hillsborough, Pinellas and Pasco counties.
The foster care provider has been criticized by state officials in recent years following the high-profile deaths of three children whose cases weren't sufficiently monitored by Eckerd Connects staffers.
Eckerd Connects board chairman V. Raymond Ferrara said the decision to pull out of the three counties wasn't made lightly. He said the board arrived at the decision "after a thorough assessment of current state funding levels and the growing needs of children in the three counties."
"Our focus in this region and throughout the state of Florida has always been on what is best for children and families," Ferrara said. "We have repeatedly expressed concerns to state officials and legislators about the mismatch between inadequate funding levels and the growing needs in the Tampa/St. Petersburg area. We regret that it has come to this, but we simply cannot continue under the current circumstances."
Ferrara said both the Hillsborough and Pinellas-Pasco child welfare contracts are woefully under-funded.
He said Hillsborough County serves nearly 1,500 children more than Miami-Dade County, but receives $20.3 million less in state revenue. Pinellas and Pasco counties serve 1,745 more children than Miami-Dade and receive $27.4 million less from the state.
In the past two years, Eckerd Connects' has experienced a 40 percent increase in the number of children being removed from their homes by law enforcement in the three counties, without the necessary increase in money to properly serve them, Ferrara said.
He said the agency will work for a smooth change to a new foster care provider, but that wasn't much comfort to Hillsborough County commissioners.l
"Eckerd Connects is our primary provider of children's services," Commissioner Kimberly Overman said. "With drug and domestic violence issues on the rise due to the pandemic, our foster care system is more stressed than ever. It's important to make sure we have a smooth transition to another provider."
At Wednesday's meeting, Overman made a motion to ask staff to put together a report on the repercussions of Eckerd Connects ending its contract and possible actions the county can take to ensure it continues providing the necessary foster care and children's services.
The commission approved the motion unanimously.
At Thursday's Pinellas County Commission meeting, Commissioner Karen Williams Seel, who sits on the Juvenile Welfare Board, said the board met Thursday morning with Dennis Miles, the southeast regional managing director for the Florida Department of Children and Families, who will oversee the transition to a new foster care agency.
Seel said he spoke at length about his determination to not only make sure there's a smooth transition but to rectify any ongoing problems in the county's foster care system.
Eckerd Connects has an $80 million contract with Pinellas and Pasco counties, which fall under the same judicial system, and an $87 million contract with Hillsborough County. Ferrara said the news shouldn't come as a surprise to state officials.
In 2016, Eckerd Connects warned DCF that funding for services in Pinellas and Pasco counties was falling short of the needs of children and families. In 2018, another letter from the Eckerd Connects board to the state agency sounded the alarm about insufficient funding in all three counties, warning that "the extreme underfunding in Tampa Bay" is "causing tragic consequences for children and families."
Ferrara said Eckerd Connects's decision to end its contracts in Pinellas, Pasco and Hillsborough counties will not affect the services it provides for other Florida counties and in 20 other states.
Additionally, he said Eckerd Connects will "work closely with the Department of Children and Families to help ensure a seamless transition to a new social services provider."
Before Eckerd Connects made the announcement that it was pulling out of Tampa Bay, Shevaun Harris, who was appointed secretary of the Florida Department of Children and families in February after serving as acting secretary of the Agency for Health Care Administration, said she had already decided not to renew the state's contract with Eckerd Connects for Pinellas and Pasco counties when it expires Dec. 31. The contract dates back to June 9, 2014.
In a Nov. 1 memo addressed to Rebecca Kapusta, vice president of Eckerd Cares based at 9393 N. Florida Ave., Tampa, Harris said actions and inactions on the part of Eckerd Connects "have jeopardized the health, safety and welfare of the dependent children under your care."
She specifically called into question the agency's "history of placing youth in unlicensed settings for extended periods of time" and "repeated failure to secure appropriate and stable placements for all children in Eckerd's system of care."
In a special investigation, WFLA News Channel 8 uncovered numerous incidents in which children were sleeping in Eckerd Connects offices because of a lack of foster facilities while others waited for hours in cars in gas station parking lots while the foster service searched for a home for the children.
WFLA reported that, on Oct. 26, Largo police were called after three children in the foster agency's care were found climbing a ladder late at night behind the Eckerd Connects office on Ulmerton Road.
Police said they've received 22 calls to the Ulmerton Road office. Eckerd Connects sent a statement to WFLA News admitting there were times youth spent the night at Eckerd Connects offices when the agency wasn't able to find a foster home for them.
Harris told Kapusta that DCF will transition to a new provider for Pinellas and Pasco counties in the next 60 days and ordered her to transfer "relevant data and files, as well as property funded or provided pursuant to this contract to the next contractor."
"The department is committed to ensuring the safety, well-being and permanency for all children in this system of care and will take all appropriate steps to meet these aims," Harris told Kapusta. "I trust that you and your team will work collaboratively with the department over the coming days/weeks to develop a transition plan that will support an orderly transition to the next provider."
The Hillsborough County contract runs through June 2022, however, Harris did not address the Hillsborough contract in her memo to Kapusta.
A History Of Problems
Eckerd Connects has drawn state scrutiny in following the deaths of 8-month-old William Hendrickson III of Largo, 2-year-old Jordan Belliveau of Largo and 11-year-old Julian Carter.
The 8-month-old baby was found dead in a sweltering mobile home in Largo in July 2017 after he and his 2-year-old sister were left in the care of their father. The children's mother, Elizabeth Rutenbeck, had been arrested and was in jail when her baby died. Eckerd Connects was responsible for monitoring the children at that time.
DCF concluded the baby's case manager, who visited the home a day before the boy's death, failed to take necessary action to protect the child.
A year later, Largo police investigated the death of another child under Eckerd Connects' supervision.
Jordan's body was found in a wooded area at Lake Avenue Northeast and McMullen Road in Largo in September 2018 after his mother, Charisse Stinson, reported him missing.
Shortly after his body was found, Stinson was arrested and charged with first-degree murder in the death of her son. She told police she struck the little boy across the face and he hit his head against the wall and began having seizures.
Instead of seeking medical help, she told police that she took Jordan to the woods and left him to die.
Days after Stinson confessed, Patch learned that Stinson lost custody of Jordan in January 2017 after it was determined he was living in a dangerous environment that included drugs and guns. His father, Jordan Belliveau Sr., was a known gang member, according to police.
The todder was placed with foster parents Sam Warren, a member of the Coast Guard, and his wife Juliet, who hoped to adopt him.
But on May 31, 2018, a family court judge ruled that Stinson had met the conditions to have her son returned to her after she moved out of the toxic environment she shared with Jordan's father, was actively seeking a job and attended counseling sessions.
Despite red flags such as Stinson refusing a case worker entry into her home in August, Stinson's failure to get a job and receiving an eviction notice from her apartment, she was allowed to retain custody of the little boy. A month later he was dead.
When questioned about the agency's failure to protect the child, Dr. Chris Card, chief of community-based care for Eckerd Connects, admitted mistakes were made.
"The system is under a lot of stress. We can always do better," said Card.
Nevertheless, Eckerd Connects and the nonprofit Directions for Living, a contractor for Eckerd Connects, recommended Stinson be reunited with her son. Jordan's volunteer guardian ad litem was the lone voice objecting to the reunion.
A DCF investigation found Eckerd Connects and Directions for Living missed warning signs, failed to make home visits and said nothing when Jordan's mother lied in court about completing mandatory counseling classes.
Equally heartbreaking was the story of 11-year-old Julian Carter of Pinellas County, who died two years ago on Aug. 12 after overdosing on blood pressure medication.
He'd attempted suicide twice before, according to his mother, Chera Nyerick.
Nyerick said Julian suffered from behavioral and mental health problems. He'd been hospitalized under the Baker Act 44 times. Mental health professionals recommended long-term residential treatment 20 times.
But when Nyerick sought help from the child welfare system, she said Eckerd Connects never got her son reatment.
A report by DCF said the agency failed to follow policies and procedures that might have gotten the child the help he needed.
A Look At The State's Foster Care System
Eckerd Connects was founded in 1968 by Clearwater philanthropists Jack and Ruth Eckerd as an outdoor therapy program for youth.
In 1982, the state asked Eckerd Connects to operate its first private juvenile justice program under a new community-based care initiative. Prior to that time, foster services were handled by the state.
Eckerd Connects is the largest foster care provider in the state, handling 5,108 cases. The second largest is Embrace Families, which handles 1,830 cases.
In addition to Eckerd Connects, other foster care agencies currently under contract with DCF include:
Families First Network of Lakeview, serving Escambia, Okaloosa, Santa Rosa and Walton counties
Partnership for Strong Families, serving Duval, Nassau, Columbia, Dixie, Hamilton, Lafayette, Madison, Suwanee, Taylor, Alachua, Baker, Bradford, Gilchrist, Levy and Union counties
Kids Central Inc., serving Citrus, Hernando, Lake, Marion and Sumter counties
Embrace Families, serving Orange, Osceola and Seminole counties
Child Net, serving Palm Beach and Broward counties
Citrus Family Care Network, serving Miami-Dade and Monroe counties
Children's Network of Southwest Florida
Citrus Health Network
Communities Connected for Kids
Community Partnerships for Children
Family Integrity Program
Family Support Services of North Florida
Heartland for Children
Kids First of Florida Inc.
Northwest Florida Health Network
Safe Children Coaltion
Brevard Family
As of Sept. 30, 23,345 children in Florida were receiving care through DCF after being removed from their homes. Of those, 51.7 percent were placed in licensed foster care facilities. Others were placed with approved relatives and non-relatives, group homes and in residential treatment.
According to the DCF, 47.94 of the children removed from their homes are age 5 years and younger.
Counties with the largest number of children in foster care:https://e127d6ed2a6ba24a7f1200144bbc3d0a.safeframe.googlesyndication.com/safeframe/1-0-38/html/container.html
Hillsborough County – 2,455 children
Pinellas County – 1,667 children
Broward County – 1,128
Orange County – 1,044
Polk County – 994
Pasco County -986
Miami-Dade – 971
Lee County – 915 children
Duval County -903
Palm Beach -909
Volusia -853
To view the full article, visit https://patch.com/florida/clearwater/foster-care-provider-pulls-out-pinellas-hillsborough-pasco