Hundreds Gathered to Honor Individuals Putting Kids First in Pinellas
Staff | Tampa Bay Newswire
May 08, 2023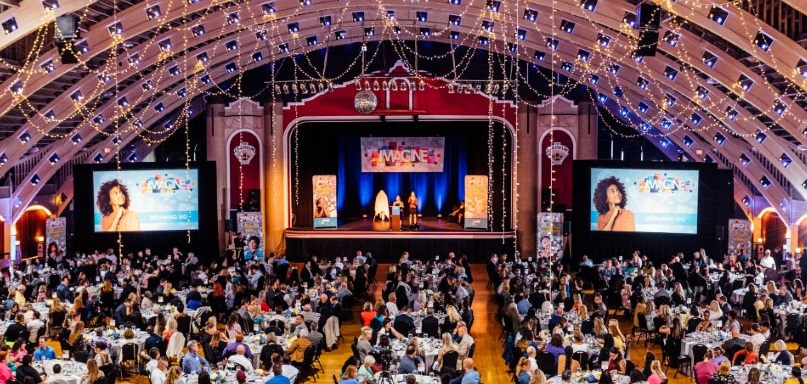 On Friday, April 28th, nearly 600 Pinellas County community leaders and child advocates gathered at the St. Pete Coliseum to celebrate JWB's annual awards luncheon with a theme of "Imagine."
Last year, JWB celebrated its 75th anniversary, marking the milestone of our nation's first independent board enacted to guard the rights and needs of children. And it's hard to imagine where our county would be today had it not been for courageous leaders and citizens who had the foresight to tax themselves to invest in children's futures.
JWB packed the room again this year to cheer on our amazing honorees:
Our KidsFirst Cooperman-Bogue Winners who work tirelessly to strengthen the lives of children … Summer Kirk with the Pace Center for Girls, Christina Mokhtar Hassan with Suncoast Center, Johnareus Young with Clearwater Parks & Recreation, and Mary Wooding with the Florida Department of Health's Healthy Families Pinellas program.
Our H. Browning Spence Education Award Recipients whose stories of overcoming each earned standing ovations … Gloria Richardson, April Dempsey-Adams, and Joanna Steenberge.
And our numerous Nominees for this year's coveted Dillinger-McCabe "Putting Children First" Leadership Award, named in honor of two long-standing Board Members Bob Dillinger and Bernie McCabe, which was presented to Ray Hensley of the Florida Department of Health in Pinellas. His decades of leadership and dedication to young children and their families is undeniable and unmatched!