Juvenile Welfare Board Receives Top Award for Excellence in Financial Reporting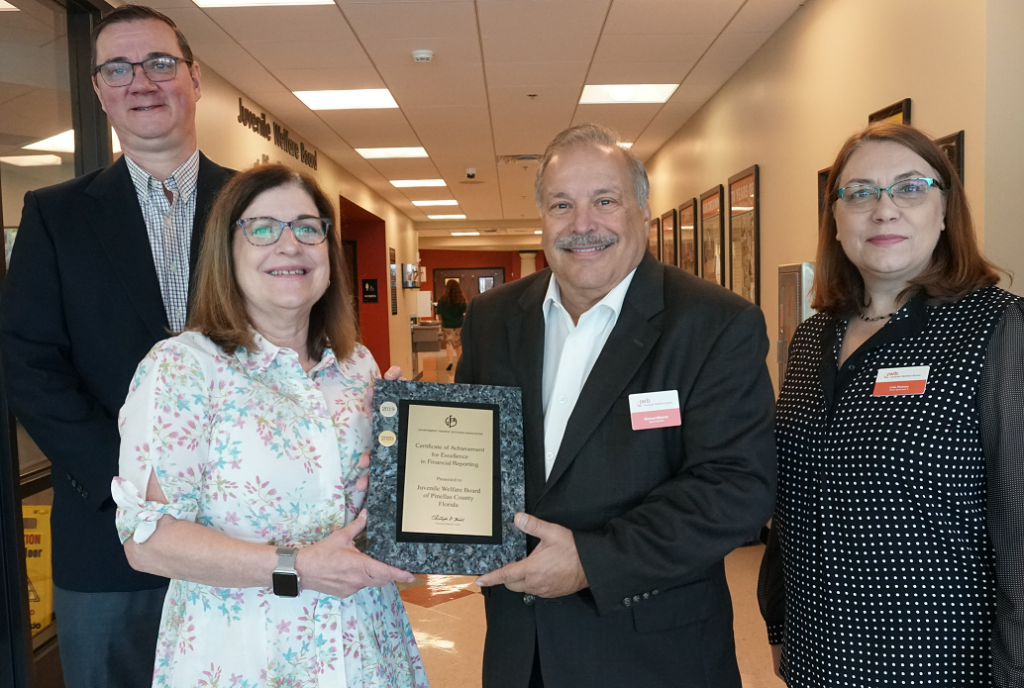 The Government Finance Officers Association (GFOA) recently awarded the Juvenile Welfare Board of Pinellas County (JWB) with the Certificate of Achievement for Excellence in Financial Reporting Award for the 2021 Annual Comprehensive Financial Report.
This is the third year in a row JWB has received the highest form of recognition in governmental accounting and financial reporting.
GFOA established the Certificate of Achievement for Excellence in Financial Reporting Program (COA) in 1945 to "…encourage and assist state and local governments to go beyond the minimum requirements of generally accepted accounting principles to prepare annual comprehensive financial reports that evidence the spirit of transparency and full disclosure and then to recognize individual governments that succeed in achieving that goal."
Submission requirements are very detailed—the first award, given in 2021 after nearly nine months of review of the 2019 financial report, required the compilation of 10 years of statistical data. JWB accounting staff poured tremendous effort into this endeavor while completing the day-to-day duties associated with the organization's annual impact budget of $87.3 million, which strengthened the lives of nearly 60,000 children and families.
"The GFOA award is a testament to the JWB Accounting team's dedication to organizational transparency and accountability," said JWB Board Chair Michael Mikurak, while presenting the newest award to staff at the March 9th Board meeting. "Accounting Manager Lynn De la Torre and her accounting team deserve our congratulations for this recognition of their hard work and dedication to excellence!"
Learn more about how JWB has been putting Pinellas County children first for more than 75 years at https://www.jwbpinellas.org/about/