JWB CFO Laura Krueger Brock Named Tampa Bay Business Journal CFO of the Year Honoree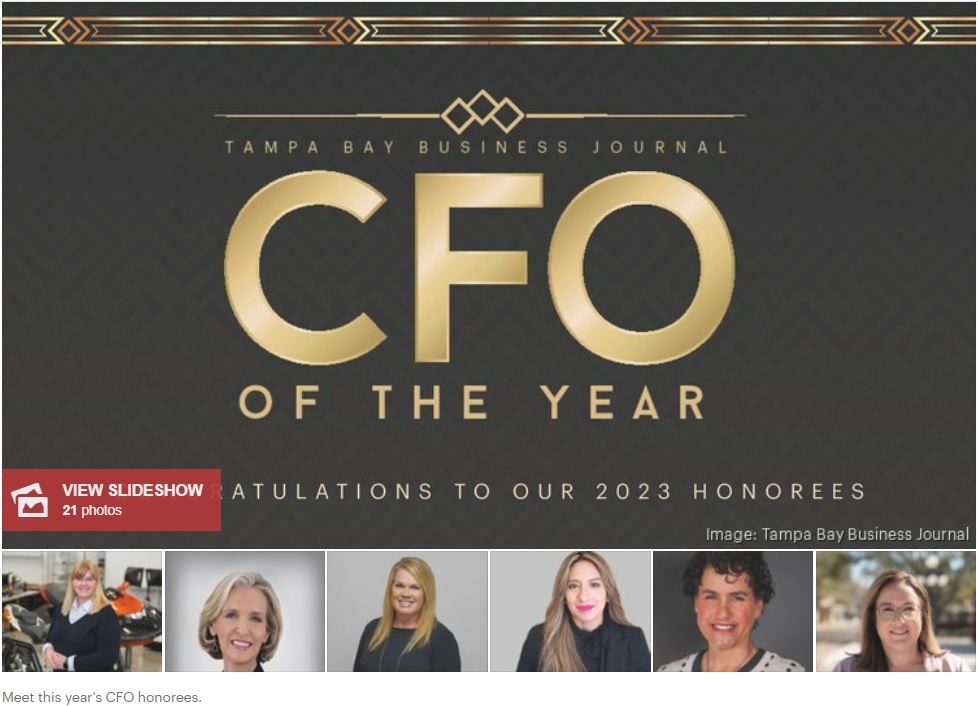 Twenty financial executives from businesses across the Tampa Bay area have been named honorees for the 2023 CFO of the Year awards.
CFO of the Year awards recognize the top financial executives who help grow their companies and are active in the Tampa Bay economy.
This year's honorees are presented in alphabetical order in the attached gallery. They represent a range of industries, from sports and nonprofits to transit and higher education.
Nominations began late last year and ended on March 17. Over 100 nominations were received this year. Nominees submitted detailed materials and recommendation letters, and an internal judging team led by the Tampa Bay Business Journal newsroom and publisher evaluated the submissions.
Among the criteria, nominees were asked to describe how their contributions led to continued success for their companies in the past year, with a focus on leadership ability, the impact of their ideas, and initiatives.
The judging panel asked nominees to provide details on how their efforts strengthened their company's strategic market position and how they demonstrated excellence and accountability. The judges also explored nominees' contributions to the community and their volunteer work.
An event will be held on May 31 at 11:30 a.m. at the Hilton Downtown Tampa.
Read the article as originally published at https://www.bizjournals.com/tampabay/news/2023/04/12/revealed-2023-cfo-of-the-year-honorees.html