Meet Laura Krueger Brock, a 2023 CFO of the Year honoree
Devonta Davis | Tampa Bay Business Journal
May 25, 2023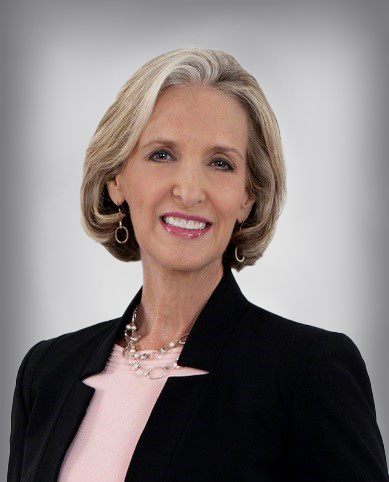 Laura Krueger Brock is the CFO of the Juvenile Welfare Board of Pinellas County.
What inspired you to become a finance executive? I had an aptitude for math and business, and this allowed me to pursue a profession that included obtaining my CPA license and working in public accounting for 40 years.
I was able to utilize my accounting and financial analysis skills serving my government and nonprofit clients — and my community — which ultimately provided me the opportunity to work as the CFO for Juvenile Welfare Board for the past three years.
What technology, if any, has been introduced in the past few years that has helped the most in your job? The past few years have been a challenge for most organizations, which opened the door for many to work in a remote environment.
I was semi-retired providing consulting services when the pandemic hit, and was able to come out of retirement to fill the void of CFO at JWB. Technology has been extremely helpful in reviewing and executing volumes of records and documents with the ability to effectively interact with others.
These tools have enabled me to obtain timely financial information and furnish responses, provide support and supervisory responsibilities within the organization, and stay current with the accounting profession.
What drives you to succeed? My parents were my mentors and were highly ethical people.
They raised and educated eight children, worked hard and became successful. They showed me, through their actions and words, that if you have goals, work hard and treat people the way you want to be treated, that success will be yours.
I am a glass-half-full person and strive to be the best I can be, both on a personal and professional level. I have been a lifelong learner and believe that you can take small steps every day to accomplish your goals. Even though there may be adversity in your life, never give up; with faith, you have the strength within yourself to achieve anything.
What is your favorite book? "The 7 Habits of Highly Effective People" by Stephen R. Covey
What's a hidden talent few people know about you? I have a twin sister, and we both were collegiate athletes (volleyball).
If you weren't a CFO, what would you be? Growing up, I wanted to be a dental hygienist.
What was your first ever paid job? I worked in my dad's dental office.
What's your favorite movie of all time? "The Sound of Music"
Read the article as originally published at https://www.bizjournals.com/tampabay/news/2023/05/24/laura-krueger-brock-cfo-honoree.html