Pinellas Children Receive Some Lifesaving Lessons
Jeff Rosenfeld | Tampa Bay Newspapers
Jun 02, 2022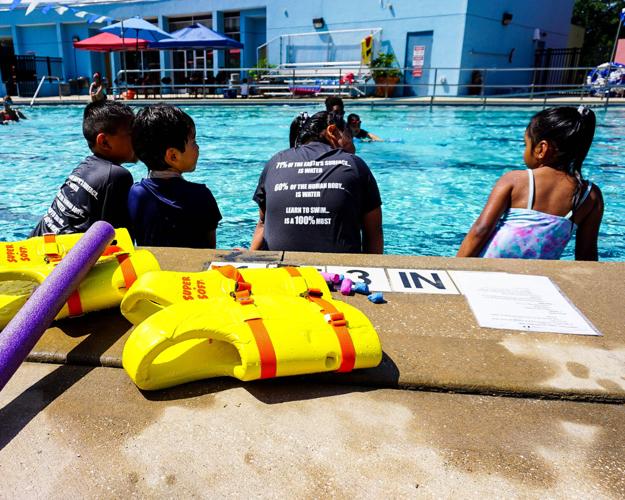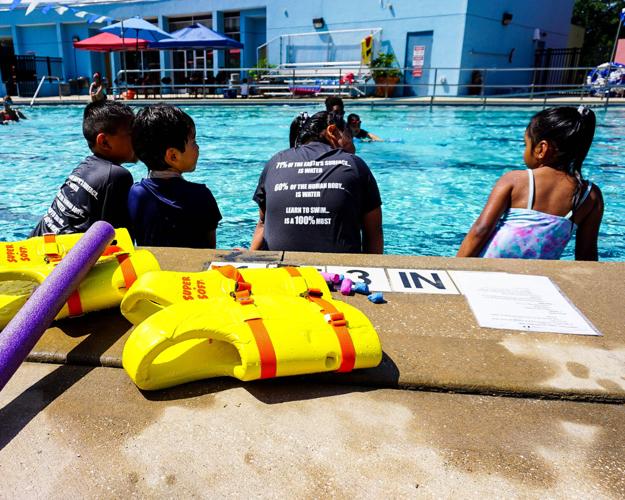 May was National Drowning Prevention Month, as the lead-in to the summer swimming season is an ideal time to raise awareness to the sobering facts about drowning deaths in America.
According to the National Drowning Prevention Alliance, drowning is the single-leading cause of death in children ages 1-4, and the most common cause of drowning is not knowing how to swim. As drownings can happen in as fast as 30 seconds and often occur with at least one adult present, organizations and agencies use May to get the word out and hold programs designed to promote water safety for kids.
At the North Greenwood Recreation Complex in Clearwater, a collaboration between the city, Pinellas County Schools, the Juvenile Welfare Board and Clearwater for Youth saw more than 170 Belleair Elementary School students learn how to swim as part of a free program held over two weeks in May.
"This program recently took place for the first time at the Long Center, and it was amazing to see so many children learn how to swim," Clearwater Recreation Division Manager Sandy Clayton said in an email promoting the new program, which was held at the North Greenwood Recreation Center Pool at 900 N. Martin Luther King Jr. Ave. According to Clayton, the students traveled on a bus provided by CFY to attend the swim lessons during their regularly scheduled PE time before returning to school to resume their day, and she said the goal is to expand the program and "to add a new school to the list each year."
On May 18, a group of Belleair first graders were led by aquatics supervisor Thomas Heine to the pool, where they were given lessons by certified instructors and treated to free swim googles, caps and T-shirts, as well as some fun time in the spray pool following the half-hour classes.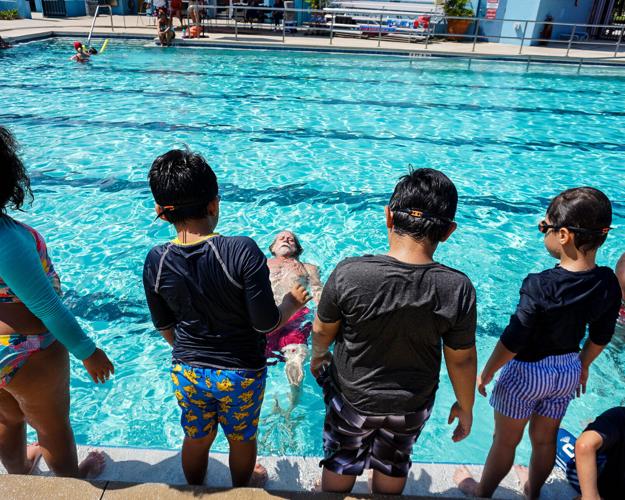 According to Brooke Bennett, the three-time Olympic gold medal-winning swimmer and CFY board member who was overseeing the kids' transportation, the importance of the program can't be overstated.
"It's hard to put into words the importance of this program and the emotions I feel seeing it come to fruition," Bennett said as she helped Heine get the group situated. "It's very moving to me."
Bennett, who earned three gold medals, including two in the 800-meter freestyle event during the 1996 and 2000 Olympics, has enjoyed a busy post-competition career that's included a stint in television as well as coaching kids. She said she believes drowning prevention and water safety should start at an early age.
"I think swim lessons for 3-year-olds should be covered by insurance, and every child under the age of 1 should have an introduction to water," Bennett said. "They spend 40 weeks in water before being born and are very instinctual in water up to the age of 1. That's why I love teaching babies, because there's no fear at that age whereas the older they are, the more the fear is there."
Before heading out into the blistering heat, Bennett praised the program and its ability to save lives.
"This program can be an example at the county, state and national level because we need to educate people that drowning is preventable," she said. "Accidental drowning is the leading cause of death in 1- to 4-year-olds, so by doing water safety programs like this, we're changing this statistic."
For more information on Clearwater's swim programs, visit myclearwater.com.
Read the article on TBNweekly.com: https://www.tbnweekly.com/clearwater_beacon/article_aea1b85e-e10a-11ec-8994-3b833edd64e3.html