Protecting Our Babies: Campaign to Avoid Sleep-Suffocation
WTVT Fox 13 "Good Day Tampa Bay"
Oct 26, 2023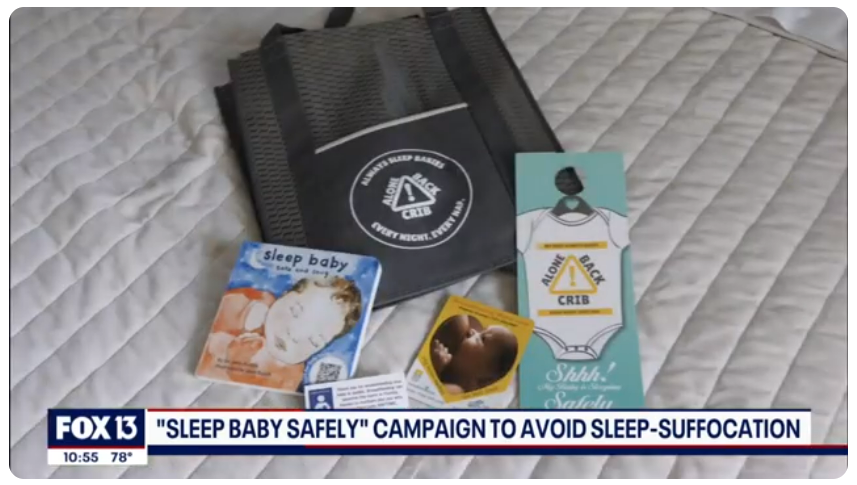 Fox 13's "Good Day Tampa Bay" spotlighted St. Petersburg Fire Rescue first responders who volunteered their time on October 25th to pack nearly 1,000 bags filled with items designed to save babies' lives during sleep.
St. Pete Fire Rescue is an active partner in Sleep Baby Safely, a campaign created by the Juvenile Welfare Board (JWB) that has cut infant sleep-related deaths in half since 2018.
October is National Infant Safe Sleep Month–and the perfect time to share with parents and caregivers the importance of protecting babies from suffocation during sleep, every night and every nap.
The Sleep Baby Safely campaign features consistent messaging, data-based facts and tips, and coordinated materials used by all Pinellas County birthing hospitals, doctors' offices, parent educators, and first responders, such as St. Petersburg Fire Rescue. Learn more at www.SleepBabySafely.com.
Watch the entire Fox 13 "Good Day Tampa Bay" segment here: