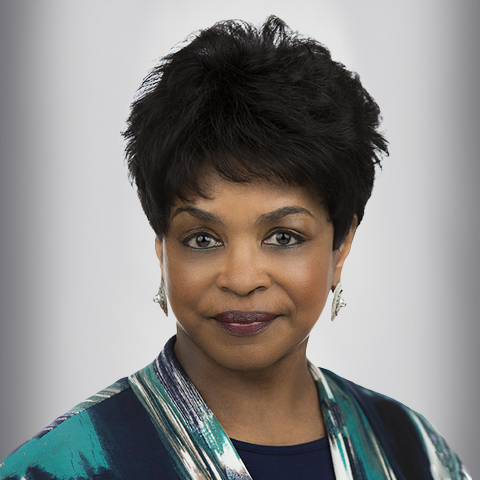 Dr. Barbara Morrison-Rodriguez, PhD
Chief Evaluation & Innovation Officer
727.453.5629
As the Chief Evaluation and Innovation Officer for the Juvenile Welfare Board of Pinellas County (JWB), Dr. Barbara Morrison-Rodriguez oversees JWB's evaluation team and is responsible for developing, streamlining, and implementing program metrics across JWB's portfolio. She also oversees JWB's newest result area for Early Childhood Development, and plays a critical role in the Zero to Three Campaign. 
Prior to joining JWB's executive leadership team, Dr. Morrison-Rodriguez served as President and CEO of BMR Consulting, LLC, since its founding in 2001. Her consulting was primarily focused with non-profit organizations and foundations in the Southeastern United States, as well as with federal agencies such as the Health Resources Services Administration (HRSA) and its grantee programs. In that role, she provided evaluation and accountability consultation and training for grantees of several foundations primarily in Florida, and has trained over 800 non-profit organizations in evaluation. Her areas of expertise include program evaluation, strategic planning, strategic grant making, program development, and Board development. 
In her 45 year career, she has been on the faculty of multiple colleges and universities, including Hunter College (CUNY), the Mt. Sinai School of Medicine (NYC), State University of New York (Albany), the University of South Carolina (Columbia) where she held an endowed chair in Social Welfare, and the University of South Florida (Tampa) where she was Associate Dean of the Florida Mental Health Institute. In her career as a civil servant, Dr. Morrison-Rodriguez served as Director of Long Term Care for the New York State Office for Aging and Associate Commissioner for Long Term Care and Geriatrics at the New York State Office of Mental Health.  She co-authored a text book on research methods and has published several articles in the areas of research, aging, child welfare, and services to racial and ethnic minority populations.
She earned her MA and PhD degrees in Social Welfare Research from the Columbia University School of Social Work in New York City and her Bachelor of Arts degree in Sociology from Douglass College, Rutgers University in New Brunswick, New Jersey.