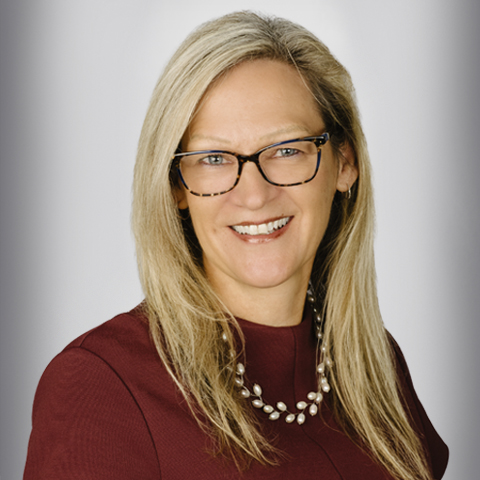 Lynda M. Leedy, JD
Chief Administrative Officer
727.453.5635
As the Chief Administrative Officer for the Juvenile Welfare Board of Pinellas County (JWB), Lynda Leedy oversees the development and oversight of human resources policies and practices, public policy initiatives, JWB's children's mental health and family services initiatives, and strategic communications. Ms. Leedy is passionate about community health and has been instrumental in integrating children's physical and mental health needs into JWB's collaborative work.
With more than 20 years' experience in the healthcare, not-for-profit, and public sectors, Ms. Leedy is recognized for her ability to build relationships with key stakeholders and achieve strategic goals. While working at the American Academy of Physical Medicine and Rehabilitation in Chicago, IL, she directed many key areas including healthcare policy, physician practice management, finance, human resources, administration, and strategic planning. After relocating to Tampa Bay, Ms. Leedy led the Tampa Bay Partnership's ONE BAY: Healthy Communities campaign and held leadership positions with Pinellas County Human Services.
Ms. Leedy is involved in numerous community and volunteer collaborative initiatives throughout Pinellas County and the Tampa Bay Region, focused on health and community well-being. She is the Board Chair for the Tampa Bay Healthcare Collaborative and serves on the Community Health Assessment Advisory Committees for both Johns Hopkins All Children's Hospital and the BayCare Health System. She is also a Leadership Pinellas graduate and a former board member of the Rotary Club of St. Petersburg.
Ms. Leedy received her B.A. in Business Administration from Miami University (OH), her Juris Doctor from The Ohio State University, and was admitted to both the Illinois and Ohio State Bar.