Waveney Ann Moore: Aiming for zero suicides
Waveney Ann Moore | St. Pete Catalyst
Nov 12, 2021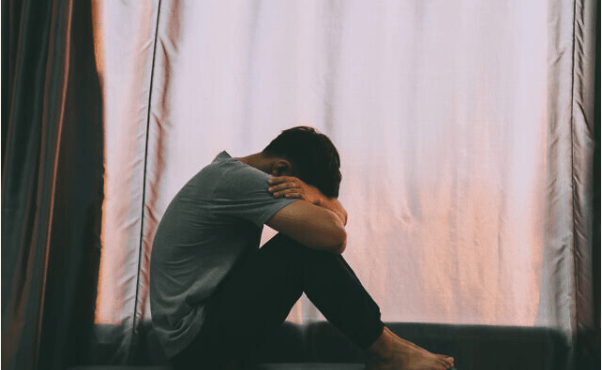 Suicide affects people across socio-economic groups, races, ethnicities and ages. The Centers for Disease Control and Prevention has declared it a serious public health problem.
Still, it's not something that's readily and openly discussed. Not like the coronavirus, or gun violence, each on its own a public health crisis.
In Pinellas County, behavioral health and other health care providers are endeavoring to bring discussion of suicide into the open and have formed a collective to add heft to suicide prevention efforts.
Key will be a series of townhalls organized by Zero Suicide Partners of Pinellas. The programs are designed to get people talking about a subject often avoided because it is both complex and devastating.
"We all believe that when it comes to suicide, one is too many," said Kristin Mathre, chief operating officer of the Suncoast Center.
"Many people think that the only people that think about killing themselves are people with a mental illness and that's absolutely wrong. We want to reach out to all the other places that these people may appear. We want to wrap around everyone. We want people to talk about it, practice what to do and know how to help."
She told me that Zero Suicide Partners of Pinellas is a subgroup of the Pinellas Behavioral Health System of Care, an alliance of about 100 members representing roughly 45 agencies throughout the county. The group got its start in 2019 and includes 211 Tampa Bay Cares, BayCare Health System, Boley Centers, the National Alliance on Mental Illness (NAMI) Pinellas, and Personal Enrichment through Mental Health Services (PEMHS).
Crisis Lifeline calls in the area – made by people who called the suicide prevention hotline – this year totaled 19,774 through September. According to the Wellness Connection, a community collaborative to improve access to behavioral health services, organizations were able to stabilize or reduce self-harm in 63 percent of adults and 69 percent of children who used their services during that same period.
Zero Suicide Partners believes the best intervention is a safety plan, described as "an individualized clinical intervention that results in a written reference list of coping strategies and sources of support for the personal use of the individual addressing their suicide thoughts and behaviors."
Those working in behavioral health had been concerned about pandemic triggers. But, "because we had built some of these safety nets ahead of time, we believe that our area did not have as much of an increase as other areas," Mathre said.
"From January through September, our group together did 15,118 safety plans. I think something that we are all missing is that it's had a large impact on our community. In the Baycare emergency room, they are doing screenings for everybody. The school system is doing some screening, as well, and some of our health care partners and our behavioral health partners."
There was relief a few days ago, when the CDC released a report showing that the number of deaths by suicide didn't increase during 2020, the height of the pandemic. Instead, suicide deaths in the U.S. were 45,855, 3 percent less than in 2019.
But there is growing alarm about minority youth.
"There is an actual trend of Black and brown youth completing suicide," said Dr. LaDonna Butler, a licensed mental health counselor and certified addictions professional in St. Petersburg.
"The fact that numbers are rising is something we should be screaming from the mountain tops right now," she said. "In the beginning of the pandemic, we saw a rise in anxiety and depression from youth, especially from high school youth. We saw those numbers triple. We are a year and a half in and we are seeing the suicide rate go up. We should be having intentional connections and engagement of youth, especially Black youth and others of color, because their lives matter."
Butler is the founder of The Well for Life, which offers mental health counseling, wellness and self-care resources, with an emphasis on minority adults and children.
As a member of Zero Suicide Partners of Pinellas, Butler said her work is focused on engaging those who need help, especially in coping with trauma.
"It is important that we are having recovery centers that address the impact of crime, especially on individuals who are Black and brown," she said. "Reaching intentionally marginalized populations is going to be critical if we are going to address the issue of suicide in our community."
Other groups are also vulnerable.
According to the CDC, the highest rates of suicide are among American Indian/Alaska Native and non-Hispanic white populations. The agency says other groups with higher than average rates are veterans, people who live in rural areas, and workers in certain industries and occupations such as mining and construction. Additionally, the agency says, "Young people who are lesbian, gay, or bisexual have a higher rate of suicidal ideation and behavior compared to their peers who identify as straight."
Loved ones and friends can help. Zero Suicide Partners of Pinellas offers warning signs and ways to help. The group says its town halls will address the crisis and offer hope through tools and connections. The programs will include conversations about actions that can be taken to save lives. The first town hall, which will be virtual, will take place on Nov. 30. It will focus on the LGBTQ+ community. Nate Taylor, division director of community initiatives for Metro Inclusive, will be the moderator.
A session for veterans will take place in February and one for youth, to be held in conjunction with the Juvenile Welfare Board's Children's Mental Health Initiative, will take place in spring.
"We are concerned about the whole community. Any community that has an extra dose of trauma," Mathre said.
"With the Covid pandemic, we have all been in points of overstress. Everybody's stress level is over the top. Those that are newly homeless, those that have lost a job, those that are, for any reason, overtaxed by what life demands, whether it is parenting, or school, or working three jobs to keep a home. Many people will think of groups along racial or ethnic lines, but for us, it's along stress and coping lines. If your coping skills are overtaxed, it's bad."
Joe Bohn, who holds a Ph.D. and MBA and whose titles include director of community engagement and deputy director of the DrPH program at University of South Florida Health, is lending his considerable expertise to help lead the new outreach effort for the partnership.
"Our behavioral health and health care providers and organizations are all doing their part on this issue of suicide prevention," he said.
"This initiative is, in part, about seeking ways for how we can engage the rest of the community in suicide prevention."
To get help
The National Suicide Prevention Lifeline is a national network of local crisis centers that provides free and confidential emotional support to people in suicidal crisis or emotional distress 24 hours a day, 7 days a week. If you or someone you know is contemplating suicide, call the National Suicide Prevention Lifeline at 1-800-273-8255; contact the Crisis Text Line by texting TALK to 741741; or chat with someone online at suicidepreventionlifeline.org. 211 Tampa Bay Cares can be reached by dialing 211, or by going to the website, 211tampabay.org
Zero Suicide Partners of Pinellas Town Hall
The first suicide prevention town hall, focused on the LGBTQ+ community, will take place virtually, 6 to 8 p.m., Nov. 30. To register, go to https://suncoastcenter.zoom.us/meeting/register/tZ0qce6rrjkiGdQbbkRlL_-eTHq_iqGKSYKE
To view the full article, visit https://stpetecatalyst.com/waveney-ann-moore-aiming-for-zero-suicides/